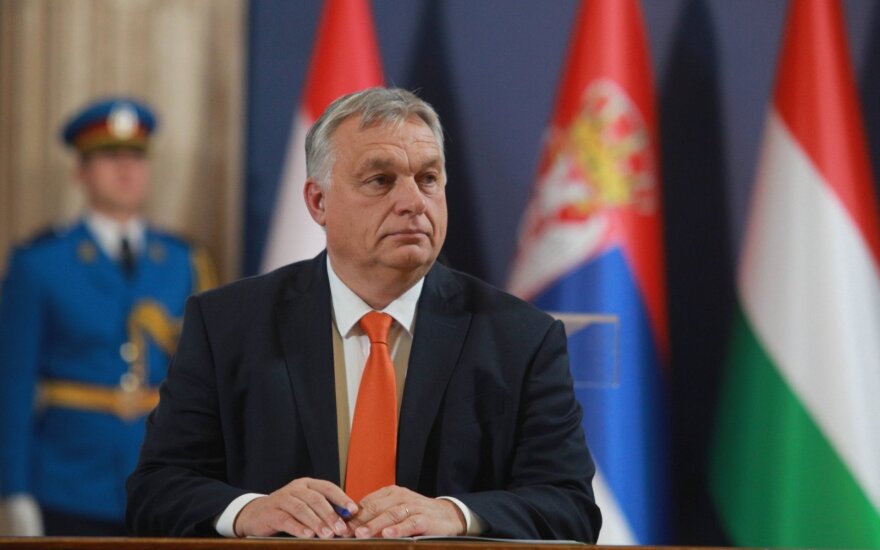 Hungary will provide Ukraine with 187 million worth of financial assistance, the country's government announced on Thursday, after refusing to participate in the approval of the European Union's aid package for the war-torn country.
Prime Minister Viktor Orban has opposed the 18 billion euro total for the EU's support package for Ukraine for 2023, amid fresh accusations that it is undermining the unity of the 27-member bloc.
For 12 consecutive years in power, nationalist V. Orban has consistently vetoed or threatened to veto EU commitments on various issues, from migration to sanctions against Russia.
Orban insists that Hungary wants to pay its "fair" share of aid to Ukraine, but on a bilateral basis and not as part of an EU bloc loan.
"187 million euros, which would correspond to Hungary's share of the planned 18 billion euros in the EU joint loan, we will allocate to Ukraine through bilateral measures from the national budget, but not through another joint loan from the EU," tweeted Balazs Orban, the prime minister's political director.
The decree, signed by Orban and published in the government's official gazette, states that the Finance Ministry must provide the money, as Budapest "remains committed to providing financial support to Ukraine due to the war".
Hungarian Foreign Minister Peter Szijjarto is expected to start negotiations with Ukraine to agree on the framework needed to provide this financial assistance, the decree adds.
The aim of the huge EU support program is to ensure the functioning of the government of Kyiv during the Russian invasion.
Hungary's opposition to the loan plan, which requires the unanimous approval of all members of the bloc, has been described as "blackmail" by Brussels.
Budapest announced the bilateral aid as Brussels moves closer to a decision on the fate of billions in EU funds for Hungary from the bloc's 2021-2027 budget and COVID-19 economic recovery fund.
Brussels did not approve Budapest's plan to use the money due to possible corruption. The suspension of EU payments comes at a bad time for Hungary. The economy is under increasing pressure from a weakening national currency and soaring inflation. This year, these two indicators reached new records.
Source: The Delfi