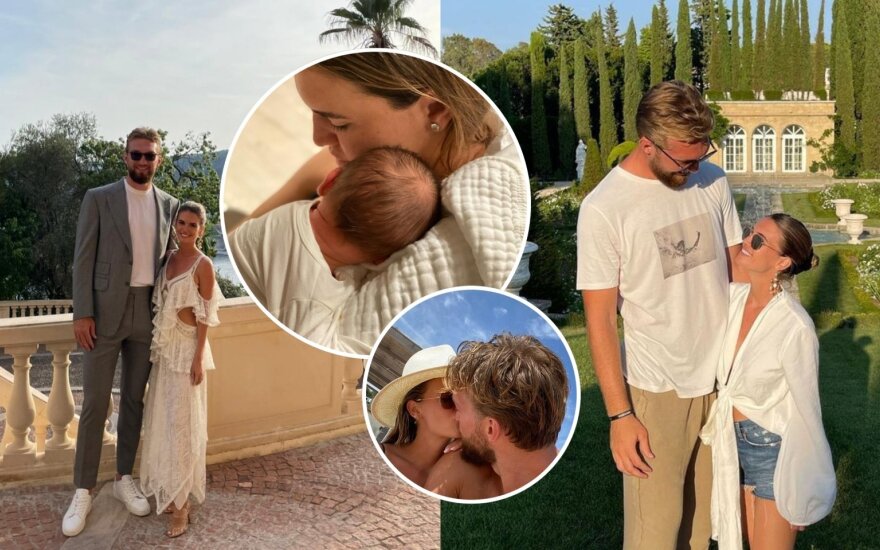 The baby has brought much joy to the home of Domantas Sabonis and his wife. The couple are sharing more and more moments of daily happiness with thousands of followers on social networks. In one of the latest posts, the son's mother revealed the child's name and the stories behind it.
After receiving questions from subscribers about her son, the wife of D. Sabonis decided to be open and share details about his personal life. It turns out that everyone at home calls the baby Tiger (alight. Tiger).
"My stepdad actually proposed it on New Years Eve because we were talking about the baby coming in the year of the Tiger. It's his real middle name, but it stuck and we all call him that. !" explained the mother.
The son's first name is Oliver.
"The story behind it will not be shared," Shashana laughed and added that another name was also in mind – Oliver Queen, but D. Sabonis was unimpressed with such an idea.
"He said it would be like Spider-Man's name," she added happily.
Until recently, basketball player D. Sabonis, who creates "For Atlantic Life", congratulated his beloved Shashana on her first Mother's Day. On this occasion, the famous athlete even shared some personal snapshots, which also capture their newborn baby and sensitive moments.
"Happy first Mother's Day!" We love you," said D. Sabonis.
See this post on Instagram
Having recently welcomed their first child, the family seem to be enjoying parenthood and sharing their happiness with close friends and followers. Recently, on Instagram, Shashana Rosen showed photos in which she seems to have immortalized each month of her pregnancy.
See this post on Instagram
About the fact that D. Sabonis and his wife became parents, Delphi discovered the day after the birth of the child, but neither the basketball player nor his wife announced the birth of the child. The good news was quickly shared by sports news portal ESPN, and later D. Sabonis' own comment appeared.
"Yes, we just had a baby, I'm very happy, it's amazing," said the basketball player who became a father for the first time.
Delphi recalls that D. Sabonis and Sh. Rosen got married in August 2021. The representative of the team where the basketball player plays also spoke about it. He confirmed that Domantas is already a married man.
Source: The Delfi