Suggests comparing alcohol sales on Sunday with other days
The argument that a person who bought alcohol on Sunday evening will no longer go to work on Monday no longer convinces some politicians, and even makes some smile.
"If a person buys drinks on Monday evening, he will not come to work on Tuesday, if he buys on Tuesday, he will not come to work on Wednesday," said Seimas Deputy (LS) Andrius Bagdonas.
Seven liberals have tabled an amendment to the law and propose comparing alcohol sales on Sundays with other days. This means that on the last day of the week, alcohol sales in stores would be extended to five hours.
"Not only Lithuanian tourists, but also foreign tourists, who often come to the Lithuanian seaside, wonder why they are asked to return alcoholic drinks to the cashier at 4 p.m. It seems to me that this excessive self-confidence has not brought us any no tangible benefits or results," said A. Bagdon.
Selling alcohol on Sundays from 10 a.m. to 3 p.m. is a habit for some people, but others think it would also be convenient to buy later.
"Thanks to me you can even sell 24 hours a day. Whoever wants a drink will always find it," the man said.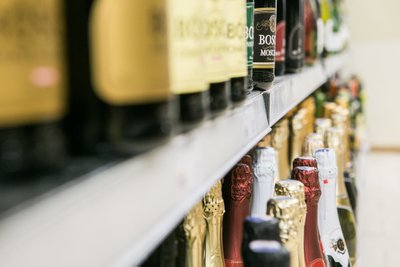 "I don't drink and they show me the same thing," the woman shared.
"It's normal, if people work longer, they simply no longer have the opportunity to buy. The quantity here is another question, but otherwise it would be practical," said the person interviewed in the store.
The situation would not change significantly
LNK News also asked businessmen whether five more hours of trading would significantly change the situation.
"Nothing will really change. I like instability the most. Perhaps there was no need to shorten it then, but there is no need to lengthen it now. In principle, nothing changes," said Dainius Dundulis, director of Norfa.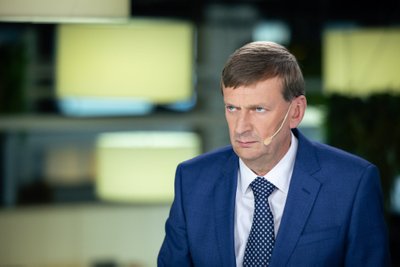 According to Mantas Zakarkas, president of the Association of Producers and Importers of Alcoholic Beverages, it is difficult to say whether a difference of a few hours would be significant.
"Probably not, because it's still about general trends about when, what type of consumers and what they will buy in stores when we talk about this product segment," he said.
According to traders, Sunday is the least profitable day. Most of the time, people go to buy alcohol on Friday in summer or on Saturday if it's cold.
"Comparing the turnovers on Saturday and Sunday, there is practically a double difference. On Saturday there are twice as many trades as on Sunday," said D. Dundulis.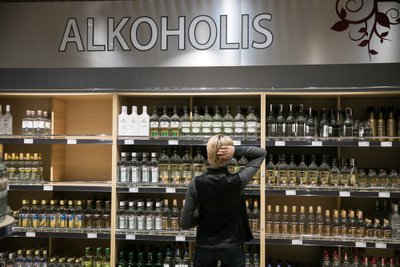 Such a decision will not improve people's health
The deadline for selling alcohol was shortened a few years ago by the farmers' government, when Aurelijs Veryga was Minister of Health. According to him, the health of Lithuanians would not improve if order were restored.
"The opening hours of bars and restaurants are not limited, so anyone who badly needs them can go there, buy and consume these drinks if they really need them on Sunday. In terms of health, it It would be very difficult for me to understand why this should be done," said A. Veryga.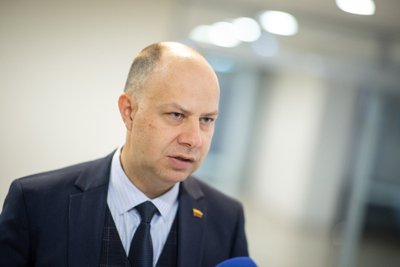 Data from Lithuanian Universities of Health Sciences show that after shortening the time limits for alcohol sales, male deaths are recorded less frequently on Sundays and Mondays.
"On Sunday, when these hours were reduced, mortality from external trauma in men decreased, and on Monday, with this slightly delayed effect, deaths from cardiovascular diseases decreased," explained Mindaugas Štelemėkas, director of the Institute health research.
However, this does not convince everyone.
"There is no such precise data indicating that these diseases and deaths have decreased precisely because of alcohol consumption," said Seimas member A. Bagdonas.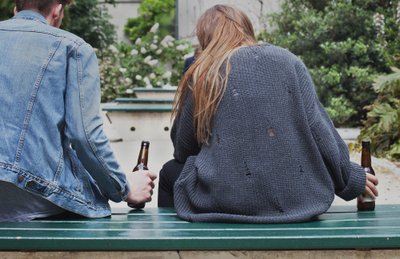 As noted in LNK news, despite the decrease in mortality, alcohol consumption still remains a problem. A resident aged fifteen and over represents 12 liters of alcohol consumed.
You can find the full report on the LNK portal:
Source: The Delfi