A start-up based in Kaunas is developing DNA molecules for data storage. The young company became famous by recording the Lithuanian national anthem and the works of Čiurlionis in DNA.
"The world's first national anthem is written with DNA, and we also painted a picture with DNA in paint. This is a portrait of Čiurlionis, in which 196 works by Čiurlionis are recorded ", said Ignas Galminas, co-founder of "Genomics".
The company's goal is to use biology to store digital data, or in other words, read various files from DNA. Such innovation was necessary because, with huge amounts of data being created around the world every day, there will soon be nowhere to store it.
"Approximately 3 billion gigabytes are generated every day worldwide. The amount of data generated increases by approximately 30% each year, so that by 2060 the entire world will be just one storage center of Big Data. Today, data centers consume about 2-3% of the world's energy," explained I. Galminas.
The startup received 5 million euros from the European Union, Switzerland and the United Kingdom to develop projects. However, even after receiving international recognition, the director claims that it is not an easy task for startups to establish themselves in Lithuania and then survive.
"We deal with all tax matters, probably in the same way as other companies, other companies. We always want that tax burden to be lower so that we can make savings and, of course, we would like an incentive from the state," said Mantas Simutis, director of Genomics.
All startups repeat the same thing: it's talent that's missing the most. Today, according to the number of people working in advanced economic sectors, Lithuania ranks fourth from the bottom in the European Union.
Lithuania lacks more than 30,000 qualified workers, so the only way out is the influx of foreign brains.
"We should probably also have some kind of policy from the state, namely return assistance to settle down and find a job, although we are mainly faced with the fact that companies are fighting for good employees , for high qualifications.
In our case, let's say that bioinformatics is a field in high demand. We still have large companies working here in Lithuania who, obviously, seeing that there is a shortage of personnel, are hiring, for example, in India," Mr Simutis said.
Decisions must be made by the government
The director of the Kaunas Technology Park, where the startups are located, says there is movement in the market, but not as much as it could be.
"There was such a position that we invest in startups. This logic is changing, there is another trend in the world: invest in the person who creates this idea. Invest in it as much as possible, so that he can continue to develop businesses," explained Paulius Nezabitauskas, director of Tech-Park Kaunas.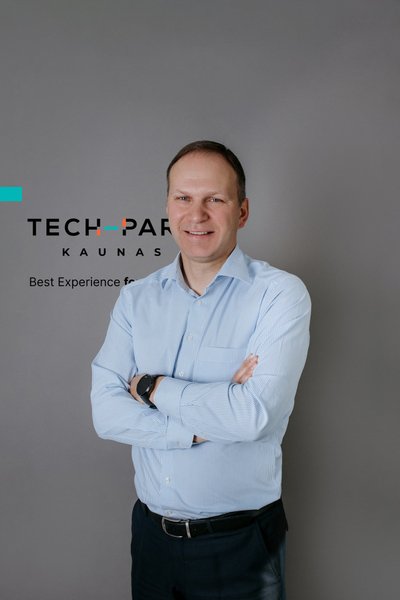 The stagnation of the market is believed to be due to the fact that Lithuania is not exploiting the full potential of startups, which should be encouraged from an early age.
"When the statistics of people who not only want to go to work, but also want to start a business change little by little, we will have more companies. Today there are companies that come to invest in Lithuania and, of course, they also need employees," said P. Nezabitauskas.
Minister of Economy and Innovation Aušrinė Armonaitė said that she was looking for solutions with the Ministry of Education to resolve this problem.
"There are retraining and retraining programs, both from the Employment Service and the Ministry of Social Security and Labor. We are collaborating more with the Ministry of Education so that people can learn at their workplace and that the State helps us. These instruments really exist," she shared.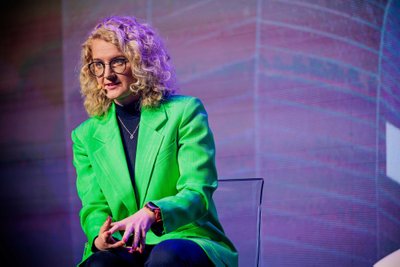 Minister A. Armonaitė promises that a better future will await Lithuanian startups when the US Startup Accelerator invests in Lithuania.
"A big, well-known global name is coming to Lithuania – venture capital company Plug and Play, which will help Lithuanian startups accelerate for three years. We will have five acceleration rounds here in Lithuania. This is a great help for at least 60 Lithuanian startups," she said.
According to the Ministry of Economy and Innovation, around 18,000 people work in the startup sector in Lithuania.
You can find the full report on the LNK portal:
Source: The Delfi