Recently, both the state and independent providers are encouraging an active interest in electricity prices and, if possible, rewriting contracts with lower tariffs. As electricity became cheaper on the market, suppliers began to reduce their prices and, at the same time, public and guaranteed supply services also became cheaper.
"In order for the plan to take effect from next month, it is important to change it before the penultimate day of the month. In this case, today is the day the plan change will take effect on June 1 If we want the plan to come into effect on July 1, it must be modified or selected by June 29," commented Laura Beganskienė, the representative of "Ignitis" on Tuesday.
Another independent supplier, Elektrum Lietuva, also speaks of the penultimate day of the month, in this case May 30 inclusive.
"Normally, ESO needs at least one day to switch technical customers if a new supplier is chosen. From our side, as soon as we receive information about the newly signed contract, we record it and immediately forward it to the ESO," comments company representative Milda Basijokienė.


According to the electricity supplier Enefit, for the contract to come into effect from the beginning of next month, it must be signed at least 3 working days before its start.
"This time is provided to allow us to qualitatively reconcile data, activate contracts and transfer accurate information to ESO," comments Ieva Krikštopaitytė, Communications and Marketing Manager for Private Clients at Enefit.
"So from June 1st we will start supplying electricity to Enefit customers who have signed contracts before May 28th (inclusive), and from July 1st we will start supplying electricity to customers who have time to sign contracts by June 27 (including)," the rep explains.
According to the representative of "Elektrum Lietuva", more consumer activity is expected as the summer progresses, currently a quieter period is expected.
"We are not expecting a very large influx of customers. There will probably be some activation when customers receive their first invoices without compensation (early August), but our available capacity will certainly be sufficient to serve all customers, we have also a very convenient self-service system," says Basijokienė.
According to Ignitis, the most convenient and fastest way to change your plan is through self-service.
"If customers are not using self-service for one reason or another, we welcome their calls or visits to the nearest customer service center," says L. Beganskienė.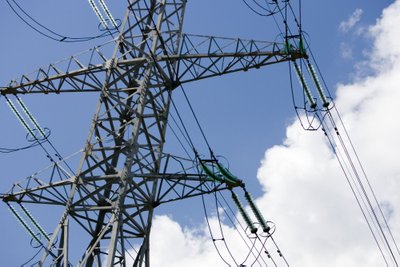 She does not rule out the possibility that as July 1 approaches, customers will have to wait longer for service.
"Therefore, we urge customers not to wait for anything, not to postpone the change of the plan to a cheaper plan, but to take and change the plan now, especially since the change of the plan to a cheaper plan until As of June 29, it will not be necessary to return the discounts received earlier, before the change of plan", specifies the representative of "Ignitis".
Last week, the company began notifying customers who have not yet changed their plans of the planned unilateral price reduction starting July 1. But "Ignitis" recommends that residents take the initiative themselves to reduce the cost of the kilowatt hour.
Enefit expects customers with contracts above 28 cents per kWh to be more active in seeking more competitive offers after compensation ends.
"There are still quite a few on the market. We also invite local residents using the public supply service to take advantage of the opportunities offered by independent suppliers.
However, although it is difficult to accurately predict future traffic, we are already prepared and have enough resources to enable us to serve our customers successfully," says I. Krikštopaitytė, representative of Enefit.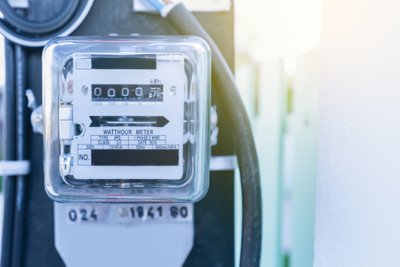 "The Postedia" has already announced that not all electricity suppliers have decided whether they will unilaterally reduce prices for their customers, and the government is expected to decide on Wednesday whether there will be no state compensation for electricity from July.
The trend is that this aid is no longer necessary when the price of electricity falls on the market. The National Energy Regulatory Council (VERT) on Monday approved the final tariffs for public electricity supply and they do not include compensation.
The cheapest packages from independent providers Elektrum Lietuva, Enefit and Ignitis, which offer fixed-price contracts, currently range between 19.9 and 22.35 cents per kWh (including VAT). The price for supply to the public set by the VERT ("Standard" flat rate, time zone flat rate) will be 22.7 cents per kWh from 1 July.
Source: The Delfi