Affordability has dropped to 2012. level
Last week, Swedbank economist Nerijus Mačiulis said that according to the bank's calculations, housing affordability in Lithuania is today at its lowest level since the financial crisis, which took place a few years ago. more than ten years.
Jokūbas Markevičius, director of the financial stability department of the Bank of Lithuania (LB), explained in the program "The Postedia topic" that to assess this indicator, it can be done in two ways: by comparing the ratio of house prices and income or the ability to buy a house with a loan.
Looking at the latter, he said, shows it continues to get worse.
"This indicator tells us that the situation is worse than in recent years.
When the situation was at its best, somewhere in 2020, a person with an average salary could buy 160 square meters in Lithuania. housing, now this number has fallen to 117 m². It fell to around the 2012 level, but it partly provided the conditions for the market to recover, as it was too overheated, unbalanced, and interest rate changes temporarily halted demand until the situation is under control," the LB representative said.
The fact that it is increasingly difficult for residents to buy a house, he testified, was mainly influenced by the general increase in the price level, the rise in interest rates and the rising real estate prices.
Property analyst Arnoldas Antanavičius also said the market is feeling the fact that it is increasingly difficult for residents to buy a home, although he says there is no drama yet.
As he said, it all depends on the family farm, but as he pointed out, residents' bank deposits always show that buyers have money.
"In March, people have already taken out loans and made deals, but in April – with a low tide. Now we can see that there is no clear recovery, but there is also no no more net fall. <...> Maybe people are more concerned about whether they want to buy. <...> Prices are expected to fall because growth cannot last forever," he said.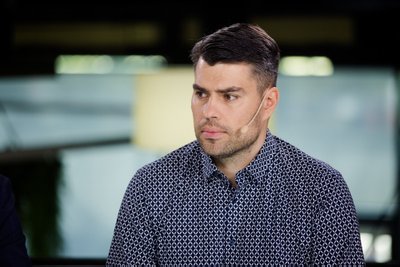 INVL Asset Management Chief Economist Indrė Genytė-Pikčienė added that real estate prices have increased 1.5 times and those who want to buy a house not as an investment, but as a first home for life, are facing more problems in the market today.
"In these circumstances, when prices go up and interest rates go up, it's natural for affordability to be lower," she said.
J. Markevičius calculated that according to the data available to LB, there are no significant delays in the repayment of loans, but other figures are surprising.
"On the contrary, the share of non-performing loans is decreasing and is the lowest in history. (A bank loan is considered non-performing if the borrower does not pay the loan installments or interest for more than 90 days – past ed.)
On the other hand, when it comes to new loans, the number of loans issued has decreased and the demand for loans has decreased, according to the banks.
Comparing the number of loans issued in recent months, about 17% of them. less than before the pandemic, but the value of the loans is higher due to the increase in property prices," the LB representative said.
He said banks are also currently assessing riskier customers very carefully, for whom an interest rate shock could be an additional risk factor.
"But in Lithuania we have regulations on responsible borrowing, they normalize the market quite well and set limits on the number of loans a person can take, depending on their income. If their contribution is more than 40 percent .his income, he cannot get a loan," said J. Markevičius.
I don't think I need help
I. Genytė Pikčienė said that today a number of countries are trying to intervene in the market and at government level to apply various reductions to residents related to interest rate compensation mechanisms.
"This is already a direct neutralization of the levers of monetary policy with fiscal measures, which is unjustifiable and can safely be called political populism and support for certain groups in society with all taxpayers' money, despite the fact that young families would like to be supported. <...>
I think every intervention has to be very, very thoughtful because it distorts the market. Let's remember 2007-2009, when Lithuania had a huge real estate bubble. At the time, subsidies for the purchase of homes were also applied and this helped this bubble to burst, so such interventions must be very weighted and targeted, aimed at a narrow circle of beneficiaries, "said the economist .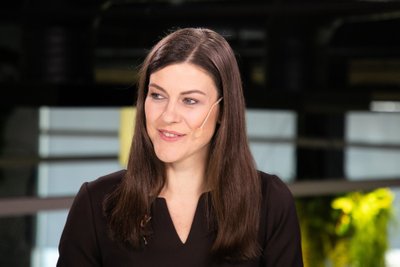 Real estate analyst A. Antanavičius also agreed that it is important not to unbalance the market and that interventions should be very smart.
"If we are talking about how to help part of society, we have to keep in mind that we are increasing demand," he said.
LB representative J. Markevičius agreed that he did not see a widespread need for resident assistance due to loans and rising interest rates.
"The market is cooling down, this is a very welcome moment and we want to wait for this moment so that we can once again have a period of sustainable growth like before," he said.
According to I. Genytė Pikčienė, Lithuanians may soon experience falling real estate prices. The curve should go down, she says.
Source: The Delfi